Overview
A new national Small Business Research Initiative (SBRI) Healthcare competition is being launched by NHS England in partnership with the Academic Health Science Networks (AHSN's) to find innovative new products and services. The projects will be selected primarily on their potential value to the health service and on the improved outcomes delivered for patients.
Theme & Categories
The theme of the current competition is 'General Practice of the Future' and within this topic three categories have been identified.
1. General Practice  – Workload and Demand Management:  A significant volume of workload is being transferred from acute care to primary care, adding increased demand to an already overloaded GP service. This competition will seek technology solutions to better forecast demand to better arm the system, solutions to release GP time and support primary care better are also a focus.
2. General Practice – Diagnostics & Earlier Triage: Primary care heavily relies on acute care for diagnostic testing adding waiting time and complex logistics to GP services. Technology allowing rapid, reliable and robust diagnostic testing within primary care by a wide range of non-GP staff, assisting earlier triage and potentially redesigning GP care pathways are a focus of this category.
3. General Practice – Self-Care : The issue of self-care is high on the agendas of several national health and care organizations including NHS England. We need to enable and inspire patients to care for themselves in partnership with their general practitioner. We need industry to develop products that can make this dream a reality.
Briefing Events
25th October 2016
Cambridge
Click here for presentation
27th October 2016
Bristol
Further information on the latest competition can be found in the following documents.
Click here for the full competition brief
General Practice of the Future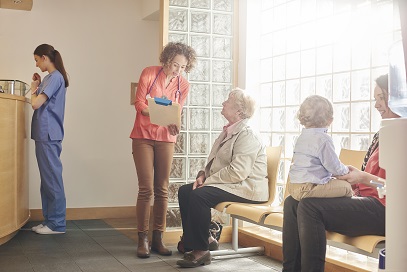 Additional Information
Key Dates
Competition launch 
26th September 2016
Briefing events
25th October 2016 – Cambridge – Click here for booking details
27th October 2016 – Bristol – Click here for booking details
Deadline for applications
Noon – 24th November 2016
Assessment
November 2016/December 2016
Contracts awarded
End of February 2017
Feedback provided by
February 2017