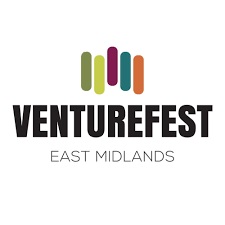 Venturefest East Midlands is the regions premier business event generating innovation and growth. For the third year running, through the generous support of our partners we have successfully kept the event free to attend for our delegates.
The event brings together small and medium sized businesses that are upscale ready and looking to grow through support from investors and other business services. The event also attracts a number of investors and business support providers.
The theme for this year is SMART Innovation where we aim to unlock opportunities within businesses for them to engage in innovation with large primes in the region solving problems they are facing day to day. We are also focusing on showing businesses how they can use technology and CRM among other tools to grow and improve and be more cost efficient.
Click here for more information on East Midlands Venturefest.