Kevin Kiely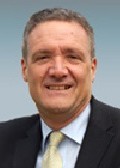 CEO of the Medilink Northern Network and International Executive for Medilink UK
Kevin is the co-founder of Medilink which was created in Yorkshire nearly 20 years ago and which brings together at a regional level the academic, business and clinical communities to drive innovation and global competitiveness. This model is now being licensed across the UK. Kevin is currently the CEO of the Medilink Northern Network and International Executive for Medilink UK.
Kevin leads on Medilink's innovation service provision across the North of England. He has 20 years' experience of facilitating and fast tracking new product developments; successfully converting clinical need and new technology advancements into commercially available solutions. He is a technology assessor for various regional government funding agencies and is a Council member of the Royal Society of Medicines 'New Technologies in Medicines Council'.
As the International Executive for Medilink UK, he facilitates international initiatives and represents government agencies at major events across the world. He has signed MOUs for cooperation and exchange in trade, technology transfer and R&D with China and Brazil's largest medical device trade associations.
He sits on major national committees and supports integrated service delivery through partnership between the health technologies sector and key national and regional organisations such as Innovate UK, UKTI, SBRI, AHSNs, CCGs and LEPs.