ASHN North East & North Cumbria
---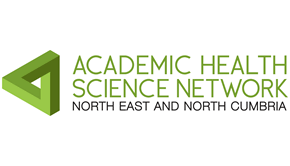 The Academic Health Science Network for the North East and North Cumbria (AHSN NENC) is dedicated to improving healthcare, driving wealth creation and promoting research participation across the region.
By working in partnership with Core Member Organisations, comprising the regional NHS Foundation Trusts, Clinical Commissioning Groups, Universities and a wide range of other stakeholders including companies, charities and Local Authorities, NENC work to ensure that areas of best practice and innovation are identified and disseminated, at pace and scale, regionally and nationally.
The vision for the Network is to create an integrated organisation in which Members are collectively committed to improving both the health and wealth of the region through innovation, research and the dissemination of knowledge, as well as the adoption of new and improved products and services.
Successful companies funded by the SBRI Healthcare programme located in the North East and North Cumbria include:
Funding amount received by companies to date – £1,802,162.24

---
Key Contacts:
Tel: 0191 208 1326
Email: enquiries@ahsn-nenc.org.uk
Dr Seamus O'Neill, Chief Executive Officer, Email: seamus.o'neill@ahsn-nenc.org.uk  
Dr Nicola Wesley, Director of Innovation and Wealth Creation, Email: Nicola.wesley@ahsn-nenc.org.uk  
Latest News
Click here for the Latest News at North East & North Cumbria
Events:
Click here for upcoming Events at North East & North Cumbria