Self-care and independence for children with long-term conditions
SBRI Healthcare NHS England competition for development contracts
Through the work with the Yorkshire & Humber Academic Health Science Network and The Technology Innovation Transforming Child Health (TITCH) Network and consultation involving a broad range of health care professionals and families, a number of priority unmet health needs have been identified for children and young people, which require innovative solutions.
We are inviting applications to support self-care and independence in children with long term conditions in two key categories:
• Category 1: Assisting or restoring function (limb rehabilitation)
• Category 2: Self-care & remote monitoring
One of the key challenges in developing technology for children and young people in this area, is that solutions must either be age specific and appropriate, or instead be versatile and adaptable to meet the physiological and anatomical changes aligned with growth and development.
Moreover, in the child health setting, the family unit must also be considered, particularly in relation to young children, whilst facilitating independence and self-care as children develop and move into adolescence. As part of this challenge, applicants must consider how the technology or innovation may reduce the number of hospital admissions and facilitate independence that may ultimately support better participation in home and school activities and lead to improved social independence in adulthood.
Competition Brief
Self-care and Independence in Children with
Long Term Conditions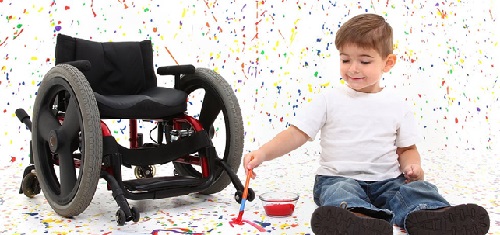 Download the full brief
---
Additional Information
About SBRI Healthcare
A new national Small Business Research Initiative (SBRI) Healthcare competition is being launched by NHS England in partnership with the Academic Health Science Networks (AHSN's) to find innovative new products and services. The projects will be selected primarily on their potential value to the health service and on the improved outcomes delivered for patients.
The competition is open to single companies or organisations from the private, public and third sectors, including charities. The competition will run in two phases:
• Phase 1 is intended to show the technical feasibility of the proposed concept. The development contracts placed will be for a maximum of 6 months and up to £100,000 (inc. VAT) per project
• Phase 2 contracts are intended to develop and evaluate prototypes or demonstration units from the more promising technologies in Phase 1. Only those projects that have completed Phase 1 successfully will be eligible for Phase 2.
Developments will be 100% funded and suppliers for each project will be selected by an open competition process and retain the intellectual property rights (IPR) generated from the project, with certain rights of use retained by the NHS.
The competition opens on 8 June 2016. The deadline for applications is 1200hrs on 28 July 2016.