South West AHSN
---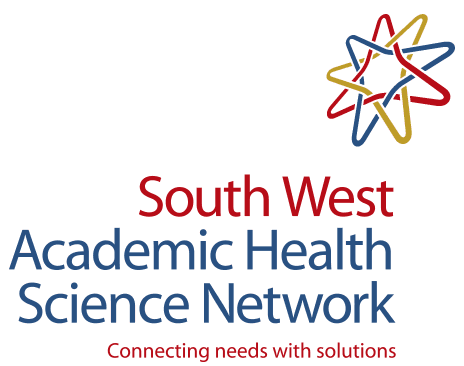 The South West AHSN seeks to evaluate and promote the potential health benefits of the region's pioneering integrated healthcare models, with a focus on: frail elderly care (including dementia); urgent and acute care (including stroke prevention); long-term conditions (including diabetes, cardiovascular, rheumatology and cancer); mental health; and, through telehealth and digital technology.
They have engaged the commercial sector organisations in building multi-partner collaborations to meet the particular health challenges in the South West. These collaborations span multiple therapeutic and business areas, enhancing the relationship between the NHS and commercial organisations.
The South West are developing programmes of work to – where we uncover unmet needs – initiate a challenge-led approach to identify and support the adoption of commercial innovations from industry partners, small-medium size enterprises, social enterprises and voluntary and community sector organisations.
South West Peninsula AHSN was the clinical lead on the Patient Safety category in the 5th SBRI Heathcare competition and the Integrated Care category in the 7th SBRI Healthcare competition.
All successful Companies funded by the SBRI Healthcare programme located in the South West Peninsula include:
The Learning Clinic
Plessey Semiconductors Limited 
Funding amount received by companies to date- £1,196,629.51
---
Key Contacts:
Jon Siddall, Director of Investment Partnerships 
Paula Varndell, Director of Commercial Partnerships
 Please get in touch through:
http://www.swahsn.com/contact-us/
Tel: 01392 247 903
Latest News:
Click here for the latest updates at South West AHSN
Events:
Click here for upcoming events at South West