Company: Therakind
Competition Entered/ Phase: SBRI East – Medicines Management / Phase 2
Innovation: Innovative Device for Treating Hypoglycaemia
Overview: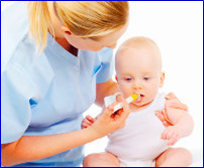 Therakind's innovation is a simple, cost-effective, intranasal device to deliver a dry powder drug formulation to treat hypoglycaemia.
There are at least 15,000 hospital admissions each year in England for severe hypoglycaemia. Rapid treatment of hypoglycaemia is critical to prevent the severity of an episode increasing to the point where
hospitalisation is required.
Dealing with a hypoglycaemic episode can be daunting and even
frightening; often carers are not confident enough to treat the patient with currently authorized therapies, only available in injectable form and requiring reconstitution before use, so emergency services are called. Potentially this device's ease of use could give carers greater
confidence to treat hypoglycaemia, decrease emergency call outs and hospital admissions, and reduce the burden on carers, healthcare professionals and the NHS.
The quality of diabetics' lives could also be improved. They would be more confident that appropriate treatment could be given rapidly; the constant anxiety about hypoglycaemia would be lowered, and thus the tendency to maintain elevated blood glucose levels would be reduced, which is thought to contribute to long term health issues.
Preclinical studies show the device to reliably deliver an accurate dose of a homogeneous dry powder drug formulation with sufficient absorption achieved consistently via the nasal cavity to potentially
produce therapeutic drug levels in the blood. These early results enable progression to in vivo testing.
Experience will be used from our previous successes in obtaining paediatric marketing approvals for Ayendi™, intranasal liquid diamorphine, and Buccolam™, buccal liquid midazolam.
For more Information visit: https://www.therakind.com/