Competition News!
SBRI Healthcare Invests £1.1M in Finding Innovative Healthcare Technologies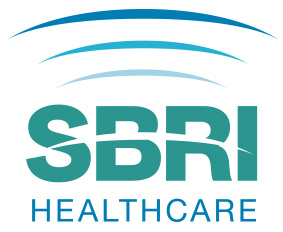 SBRI Healthcare recently announced the launch of the latest SBRI Healthcare competition where up to 12 small business could each benefit from £100,000 Phase 1 product development funding. In this latest round, which is open until 12 noon on the 28th July, SBRI Healthcare will look to award a total of £1.1 million for healthcare innovations that address challenges in the high need areas of 'Managing patient flow in acute care' and 'Self-care and independence for children with long-term conditions'. better health outcomes..
Click here for full details.
Funding Boost for Urgent and Emergency Care Services from SBRI Healthcare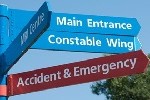 SBRI Healthcare recently announced the 14 companies that will share £1.4 million funding to develop products that can significantly impact the increasing pressures being put on urgent and emergency care services.
Click here for the full article.
---

Funded Company Directory Goes Live This Week

SBRI Healthcare  are pleased to announce a directory of winning companies is now available and fully searchable by company, clinical pathway, technology type, supporting AHSN and the current project status.
Since the  Academic Health Science Networks, (AHSNs) took responsibility for overseeing the delivery of the programme on behalf of NHS England SBRI Healthcare has launched 23 competitions, awarded 86 Phase 1s, 37 Phase 2s and 8 Phase 3s over a 3 year period.
Access to the new Company Directory will be available from the SBRI Healthcare Homepage.
---

SBRI Healthcare Supporting Mental Health

The government's recent mental health taskforce recommends an extra £1bn is invested to ensure mental health services are a key part of a seven-day NHS. Identified as an area of significant unmet need, SBRI Healthcare is already supporting a number of companies developing new products in the area of mental health.
Click here to view a recent article in the Modern Government publication.
---

Atrial Fibrillation (AF) Networking Event – A chance to share Best Practice

It is estimated that 11,600 AF-related strokes, including 3,200 fatal strokes, could be avoided each year through proper management of this common condition, including better medication management, earlier diagnosis and lifestyle changes.
SBRI Healthcare and the three London ASHNs hosted a recent event to tackle this devastating health issue.
Click here to view the full article.
---
Meet the SBRI Healthcare Team at the Following Conferences..

SBRI Healthcare are scheduled to attend the following conferences for the remainder of 2016. Please be aware this list is updated at regular intervals.
The Health and Care Innovation Expo
7&8 September
Manchester Central
Patient First
22 & 23 November
Excel, London
Genesis 2016
1 December 2016
QEII Centre, Westminster, SW1P 3EE
---