Competition timeline
Competition Launch
05 April 2022
Deadline for applications
24 May 2022 1:00 pm
Shortlisting
07 July 2022
Panel
14 September 2022
NHS Cancer Programme – Innovation Open Call 2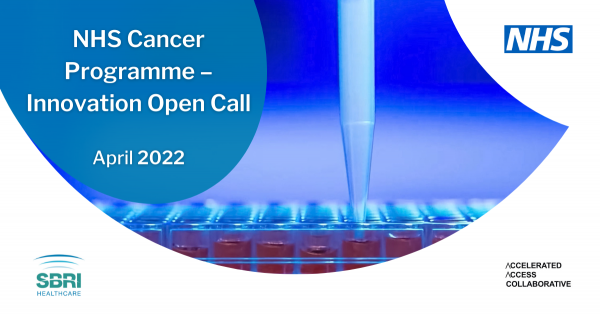 NHS England open call for innovation in cancer diagnosis
Following the success from the first call launched last year, NHS England was delighted to announce a £15 million funding competition for innovation to go to the open market in the field of cancer.
This competition invited applications for funding to implement solutions in late-stage development into front-line settings to improve early detection and diagnosis of cancer.
This competition was supported by SBRI Healthcare and the Accelerated Access Collaborative.
See the list of Selection panel members
---
Supporting documents