Competition timeline
Competition Launch
24 August 2021
Deadline for applications
13 October 2021 1:00 pm
Shortlisting
30 November 2021
Contracts awarded
January 2022
Application to the SBRI Healthcare Competition 19 has now closed. Applicants will be notified of the competition outcome when the selection process has concluded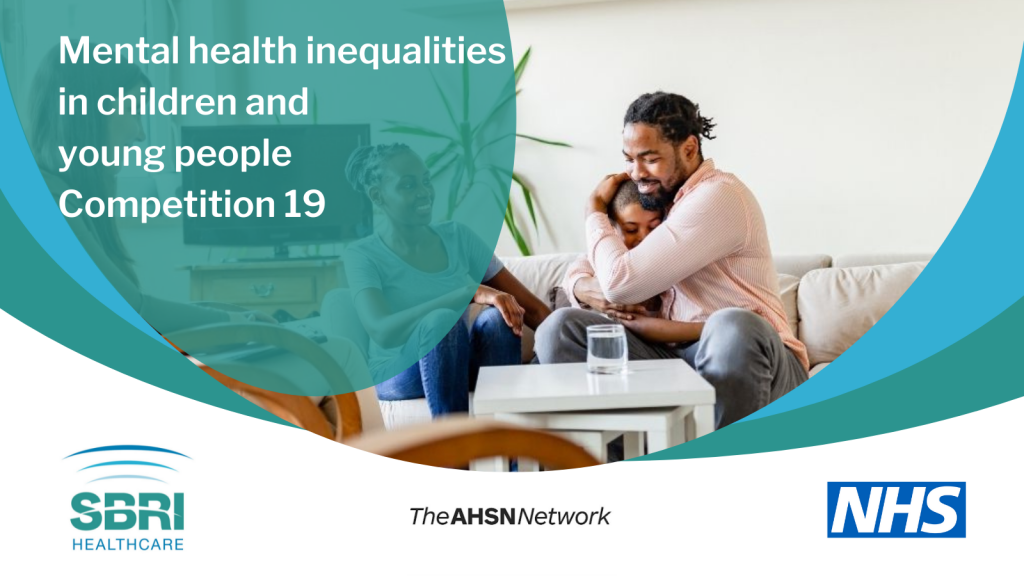 Mental ill health is a growing public health concern and may affect up to 1 billion people worldwide. A significant proportion of adults experience their first mental health symptoms at a young age; therefore, it is critical that children and young people receive timely and appropriate mental health support and interventions.
However, despite a recognised need to provide timely care to children and young people, long specialist Children and Young People Mental Health Services (CYPMHS) waiting times and unique challenges faced by certain disadvantaged, marginalised, or Black, Asian, and Minority Ethnic (BAME) communities prevent children and young people from having an equitable access to mental health supports.
Funded by NHS England in collaboration with the AHSN Network, SBRI Healthcare was delighted to announce a Phase 3 funding competition open to innovations in an advanced stage of development. The aim was to accelerate these innovations into relevant health or social settings, and to facilitate the generation of evidence in Real World settings required by commissioners and regulators to make purchasing or other recommendations/decisions.
The competition was open to small and medium sized enterprises (SMEs) and organisations from private, public, and third sectors, including charities.
Applicants were invited to submit innovative solutions to tackle Mental Health Inequalities in Children and Young People with focus on the following challenges:
Mental health service/support improvements
Equity of mental health service access for disadvantaged, marginalised, or BAME Communities
---
Supporting documents