Secure mobile endoscopic imaging on iPhone to detect early cancer of the throat from any location
NHS Cancer Programme – Innovation Open Call 1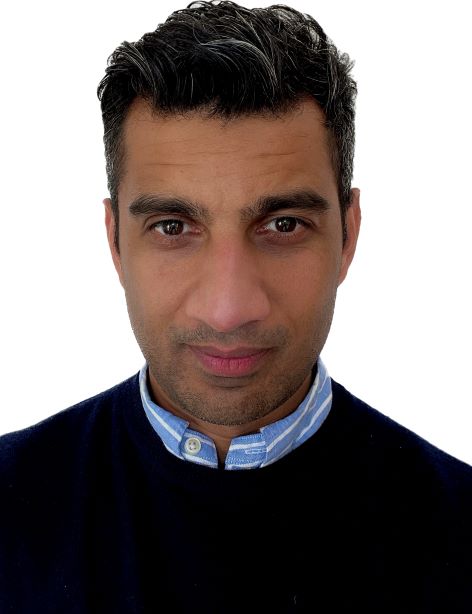 Name & role of Project Lead
Mr Ajith George, Medical Director, endoscope-i Ltd
Twitter: @ajithpgeorge
Head and neck cancer is rare and difficult to detect. From over a quarter of a million referrals in the UK last year only 5% of these patients are diagnosed with cancer and many at late presentation. Endoscopy is the key tool for diagnosis but is limited to the secondary care setting mainly due to its expense, complexity and need for an on-the-spot consultant diagnosis. Endoscope-i have packaged up endoscopy into a secure and mobile system for iPhone used by nurses. High quality examination videos are securely shared with head and neck surgeons to detect throat cancer earlier.
The Telescopic Referrals Service is a pathway redesign incorporating the endoscope-i mobile endoscopy solution. It is used to streamline efficiency of the Head and Neck urgent suspected cancer referral pathway. Patients are triaged into HIGH and LOW risk groups using a validated risk scoring system. Most referrals are LOW risk and can be managed via the Telescopic pathway leaving HIGH risk patients to be seen in the limited consultant slots, increasing hospital efficiency. In the LOW-risk telescopic clinic, a nurse performs the endoscopic examination which is recorded on a secure mobile device using endoscope-i's bespoke software. This examination is then shared over a secure cloud network with consultants who can rapidly exclude cancer and generate a patient report. Remote reporting for consultants is faster allowing for more patients to be reported on. In doing so more examinations can be performed of patients with mild symptoms to detect early cancer.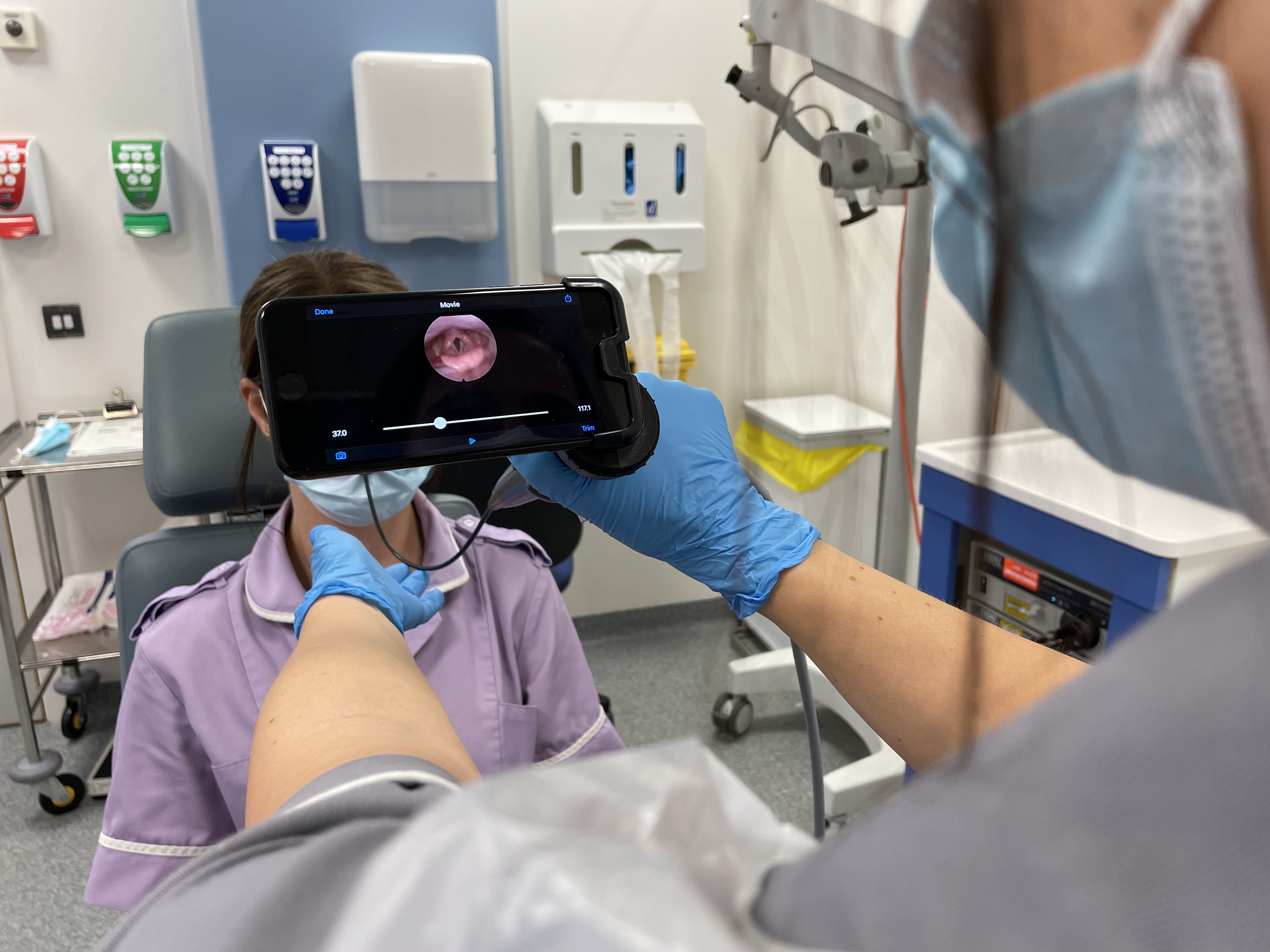 Market Traction & Implementation
• Listed as an ideal urgent suspected cancer referral Head and Neck pathway in the 2023 Getting it Right First Time (GIRFT) report.
• Engagement with North East London Cancer Alliance and Wessex Cancer Alliance.
• Engagement with NHS Scotland.
• Implemented in University Hospitals of North Midlands, Dorchester County Hospital, and University Hospitals Birmingham.
Impact - early detection & diagnosis of cancer
0% of head and neck cancers missed by Telescopic reporting.

1% cancer pickup in a LOW RISK group who would have otherwise been discharged or delayed.

LOW Risk reporting within 28.6 days on average when using only one extra nurse practitioner clinic.
Impact - patient outcomes & experience
• Fast results: Patient reporting within 23 hours of having the endoscopy.
• High satisfaction of outcome: Only 2.7% of patients were re-referred back into the system within a two year follow up period.
• Efficient service: 84% of patients reassured and discharged on first appointment.
Impact - Service delivery
• Telescopic service contract extended at University Hospitals of North Midlands due to the HIGH impact on urgent suspected cancer referral service results.
• Reduction of the number of consultants needed to manage the urgent suspected cancer referral service from 10 to 3.
• Increased use of remote working has improved staff wellbeing and time management.
Patient quote
"Thank you for reviewing my endoscopy so quickly, I am incredibly thankful and relieved the results have found nothing to worry about. I must say I'm thoroughly impressed with the way this has all been handled, the AP was very professional and reassuring - your department is an absolute credit to the NHS. Thanks again."
University Hospitals of North Midlands patient of the Telescopic Service