Real-world Elecsys® GAAD algorithm implementation and validation to improve surveillance and early detection of hepatocellular carcinoma (REVISE HCC)
NHS Cancer Programme – Innovation Open Call – Competition 2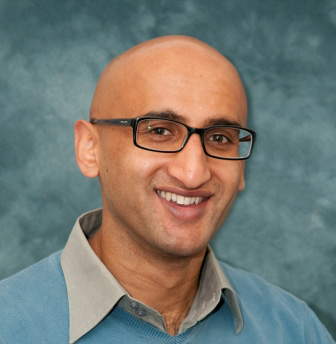 Varinder Athwal, Principle Investigator for the REVISE HCC project, Consultant Hepatologist, Manchester University NHS Foundation Trust and Honorary Senior Clinical Lecturer at The University of Manchester, Manchester University NHS Foundation Trust / University of Manchester.
LinkedIn: /varinder-athwal-24a608102/
Twitter: @VSAthwal
Hepatocellular carcinoma (HCC) surveillance urgently needs innovation to improve early HCC detection, better equity for access to surveillance and for curative treatment to become the norm rather than the exception.
Approximately 3,000 people are found to have HCC in the UK per year. Unfortunately, with current tests less than 1,000 people are identified when they can have potentially curative treatment. This leaves over 2,000 people per year with HCC that cannot be cured. By using our innovation alongside additional improvements to the surveillance pathway, we believe that over 1,000 people per year could be additionally detected at an earlier stage when their cancer is potentially curable.
The current testing recommendation is that all eligible people with cirrhosis are offered an ultrasound scan and a blood test (alpha fetoprotein – AFP) every 6 months to screen for HCC.
Our project will implement a new test called Elecsys® GAAD at Manchester University NHS Foundation Trust. The test, manufactured by Roche Diagnostics, uses AFP alongside another blood test (Elecsys® PIVKA-II), age and gender to calculate a risk score.
In our study, people with cirrhosis will be offered Elecsys® GAAD on a 6-monthly basis, alongside standard of care. This will allow us to determine if the test reduces unnecessary further scans and improves early detection of HCC. Ultimately, we want to know if Elecsys® GAAD could be used on its own, as this would be a considerable cost saving to the NHS, benefit patients and improve on the current standard of care.
Market Traction & Implementation
• Elecsys® GAAD has currently been sold, or is being evaluated in early evaluation programmes in different countries across the world. Roche currently has commercial contracts in place in Holland and Poland.
• In addition to the REVISE HCC project, early evaluation programmes are running with customers in Germany, New Zealand, Australia, and Thailand.
Impact - Early detection & diagnosis of cancer
• Clinical evidence shows that Elecsys® GAAD had high performance in detecting HCC (sensitivity 86.5%), particularly early stage (sensitivity 78.9%), with 91.4%specificity for both early and all stages, out-performing current standard of care.
• Elecsys® GAAD has superior specificity (91.4% vs 84%) for all stages of HCC leading to a lower false positive rate.
Impact - Patient outcomes and experience
• Elecsys® GAAD has a lower false positive rate than standard of care. This means fewer patients are referred for unnecessary confirmatory MRI or CT testing, reducing patient anxiety, inconvenience and enabling the NHS to optimise its utilisation of imaging resources.
• Elecsys® GAAD has a higher sensitivity for detecting early stage HCC than standard of care. Therefore, patients diagnosed with early-stage disease have significantly better 5-year survival rates than those diagnosed with late-stage disease.
Impact - Service delivery
An accurate and integrated solution such as the Elecsys® GAAD, which is based on patient demographics and measurement of blood based tumour markers from a small volume of blood
(already incorporated into the patient pathway), can increase the efficiency of the surveillance programme. This is based on modelling, reducing unnecessary patient investigations such as in demand services including MRI/CT, a cost saving of ~£5,250,000 on a lifetime cohort of 10,000 patients undergoing twice yearly surveillance, and improving the rate of detection of early stage HCC (increasing the chance of curative therapies such as liver resection, percutaneous ablative therapies and liver transplant).
"We are thrilled this funding award from NHS England gives us the opportunity to build on the trusted partnership we already have with colleagues in Manchester and the important work we are doing together to identify liver disease more accurately and sooner. By bringing together the collective knowledge and expertise of academic, medical and industry partners, this new project has the potential to streamline the diagnosis and treatment pathway for patients with liver cancer across the UK, to improve their experience and outcomes, and help alleviate pressure on the NHS."
Chris Hudson, Director of Access and Innovation at Roche Diagnostics UK and Ireland