Competition timeline
Phase 1- Launch
23 May 2022
Phase 1- Briefing
24 May 2022 11:00 am
Phase 1 - Deadline to Apply
06 July 2022
Phase 1 - Panel
September 2022
Phase 2 - Competition launch
10 July 2023 9:00 am
Phase 2 - Webinar
18 July 2023
Phase 2 - Deadline to Apply
11 August 2023
Phase 2 - Panel
September 2023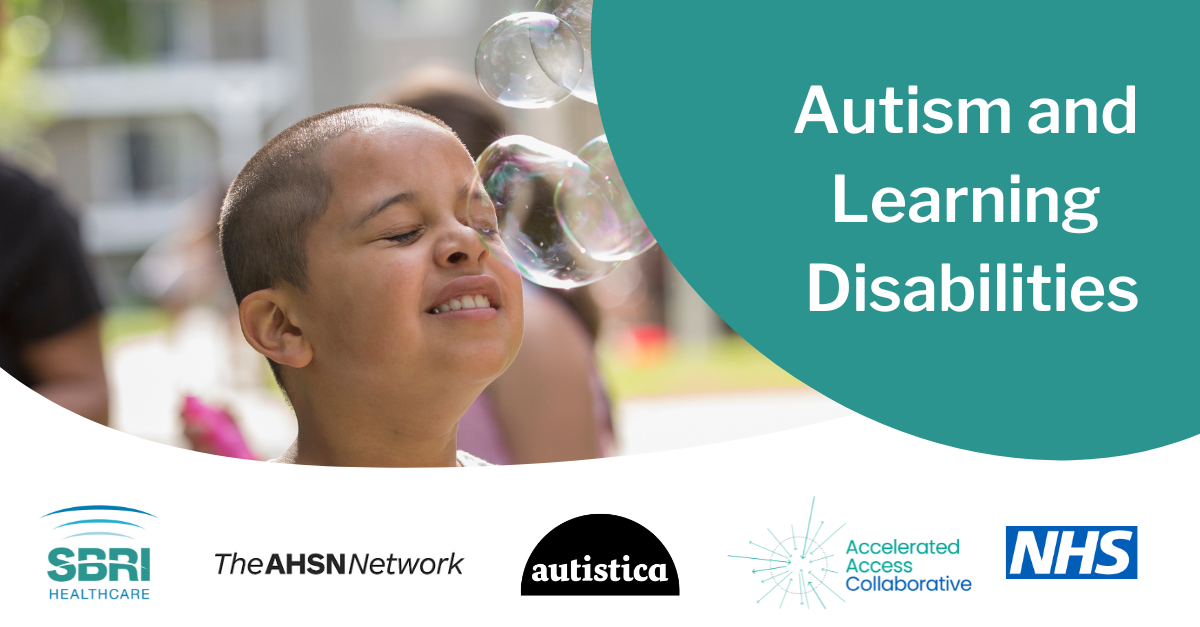 Living with autism and a learning disability can be difficult for people and their families due to significant health inequalities these communities face, including lack of access to sufficient support and care.
Despite attempts to tackle these challenges across a range of settings and services, the pressures on healthcare systems have continued to grow. Innovative solutions were sought that would tackle challenges around the early detection of autism and/or learning disabilities, and around the provision of appropriate and relevant support and care equally to people, their families and carers.
Funded by NHS England through the Accelerated Access Collaborative, and in collaboration with Autistica and the AHSN Network, SBRI Healthcare was pleased to announce the opening of Competition 20 in May 2022 for funding innovations to support care in Autism and Learning Disabilities.
Applicants were invited to submit innovative solutions to tackle three specific challenges:
Early identification and diagnosis
Health inequalities and access to care
Access to effective support and services
See the list of Phase 1 Panel members
Phase 2
Guidance for Applicants - Phase 2
Portal Guidance on using the RMS Application system
See the list of Phase 2 Panel members
---
Supporting documents