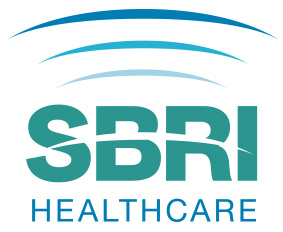 Game changing technologies needed to build General Practice of the future.
SBRI Healthcare, an NHS England investment fund, today announced the opening of its autumn competition. Entrepreneurs are invited to apply for up to £1.1 million investment to develop and commercialise innovations with a focus on building general practice of the future.
Game changing technologies are needed that address three main challenge areas in general practice:
• Workload and demand management: A significant volume of workload is being transferred from acute care to primary care. SBRI Healthcare is seeking technology solutions to improve demand forecasting to better arm the system and release general practice resources.
• Diagnostics and earlier triage: Primary care relies heavily on acute care for diagnostic testing adding waiting time and complex logistics to GP services. Solutions are sought that bring rapid, reliable and robust diagnostic testing within primary care enabling earlier triage and potentially redesign of care pathways.
• Self-care: Self-care is high on the agendas of several national health and care organisations including NHS England. SBRI Healthcare is looking for technologies that enable and inspire patients to care for themselves in partnership with their GP.
SBRI Healthcare is led by England's Academic Health Science Networks (AHSNs) and has invested £57 million in the past four years to develop innovative products and services that address unmet health needs and stimulate economic growth.  For the autumn competition 2016, total funding of up to £1.1 million is on offer to each successful company with £100,000 awarded for initial feasibility studies and then a further £1 million potentially available for prototype development.
Karen Livingstone, National Director, SBRI Healthcare and Director of Partnerships and Industry Engagement, Eastern AHSN commented: "NHS general practice is revered across the globe, but we know we need to transform the way the public sees our service and to equip our frontline staff with the game changing technology that will revolutionise primary care. Through this SBRI Healthcare competition the NHS will work with innovative and dynamic entrepreneurs – the challenges are significant and that is why we are prepared to invest in solutions."
Applications are invited from across the UK
Briefing Events
25th October 2016
Cambridge 
Click here for booking details 
13:30 – 16:30
The Trinity Centre, 24 Cambridge Science Park, Milton Road, Cambridge
27th October 2016
Bristol
Click here for booking details
13:30 – 16:30
Doubletree by Hilton
Bristol City Centre, Redcliffe Way, Bristol
The deadline for applications is 24 November 2016. Click here to view full details on the latest competition.