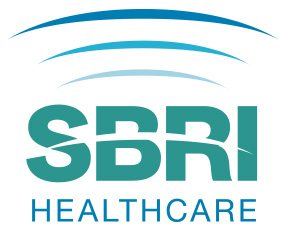 SBRI Healthcare, an NHS England funded initiative to develop innovative products that address unmet health needs, today announced BrainMiner Ltd, a healthcare technology start-up company, has been awarded a further £1 million SBRI Healthcare funding having successfully reached the next phase (Phase 2) of the clinically-led competition.
BrainMiner is developing Diagnosis in Dementia (DIADEM), an automated, extensible, and personalised healthcare platform for assisting the clinical diagnosis of dementia using multi-modal imaging and non-imaging data. DIADEM aims to make the best use of currently available imaging data by delivering a software infrastructure that can automatically and intelligently analyse MR imaging data and feed the results to the end-user clinicians in a visually intuitive fashion.
From 14 companies awarded Phase 1 funding in May 2015, BrainMiner is one of seven that demonstrated best value and greatest technical feasibility to a panel of experts looking for innovative technologies with the highest potential value to patients in a key area of healthcare including Brain Injury, Child and Adolescent Mental Health, Diabetic Foot Ulcers, Medical Imaging and Outpatient Services.. The successful companies are now being supported and fully funded to continue with prototype development and product testing.
"It's great to see so many innovations that show sufficient promise to warrant second stage funding," said Richard Stubbs, Commercial Director of Yorkshire and Humber AHSN and management board member of SBRI Healthcare. "The products being developed are going to make care better for patients in really critical areas such a dementia, brain injury and children's mental healthcare. As AHSNs across the country we are driving for development and uptake of innovation to improve healthcare and these SBRI-funded ideas are at the heart of that purpose."
Professor Sebastian Ourselin, Principle Investigator at BrainMiner, commented on their award: "BrainMiner capitalises on innovative UCL research in neurological image analysis and imaging biomarkers to ensure this can be brought to the clinic successfully. The team is eager to complete the final phase of prototype development and thus enable patients nationwide to access significant improvements in the workflow of dementia diagnosis."
To find out more visit www.brainminer.co.uk