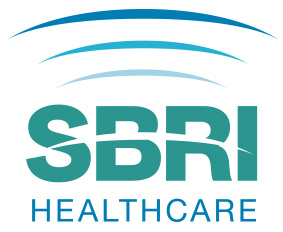 SBRI Healthcare, an NHS England funded initiative to develop innovative products that address unmet health needs, today announced the 14 companies that will share £1.4 million funding to develop products that can significantly impact the increasing pressures being put on urgent and emergency care services.
The number of attendances at A&E has risen significantly in the last decade putting pressure on urgent and emergency care services and increasing waiting times. According to the Kings Fund, 21.7 million visited A&E in 2013/14, a greater than 30% rise in the last decade. More than 70% of hospital bed days are occupied by A&E admissions and 80% of A&E admissions who stay for more than two weeks are patients aged over 65.
With an average award of £98,000 each, the successful companies (and supporting Academic Health Science Network) are:
Preventing Admissions:
Serket Technology (Eastern AHSN)
Mologic (East Midlands AHSN)
Microbiosensor (Greater Manchester AHSN)
Renephra (Greater Manchester AHSN)
Careflow Connect (West of England AHSN)
Farewill (Imperial College AHSN)
Coordinating Admissions:
Ubisense Ltd (Eastern AHSN)
Biovici (West of England AHSN)
IXICO (UCLPartners)
Kernow Health Solutions (South West AHSN)
Resource Planning:
365Response (Yorkshire & Humber AHSN)
Snap40 (Scotland)
SA IP (West of England AHSN)
Cambridge Clinical Management Analytics (Eastern AHSN)
 Ubisense Ltd (Eastern AHSN)
SBRI Healthcare works with leading healthcare organisations to identify areas where technology can be applied to address major healthcare challenges. The successful projects have been selected on their potential value to the health service and on the improved outcomes delivered to patients. The companies will be supported and fully funded to demonstrate the technical feasibility of their proposed concept and those businesses demonstrating best value and greatest technical feasibility in phase 1 will progress through to phase 2 to be further supported and funded to take their technologies through to commercialisation.
Jon Siddall, Director of Investment Partnerships at South West AHSN, said, "Emergency and urgent care is a very challenging area of work for the NHS. The innovative ideas that we are announcing funding for today will hopefully bring new and creative solutions into this space that will improve care for patients and efficiency for the NHS."
Quintus Liu, CEO Serket Technology, commented on their award: "We are building a revolutionary software platform that streamlines medicine information for patients and empowers pharmacists. With SBRI Healthcare funding we are now able to scale our team and build GP functionality into our ecosystem, completing our vision for universal continuous care. But the help from SBRI Healthcare extends much further – to us it is NHS validation, a gateway to introducing Serket as a standard NHS service, and provides powerful leverage for building strategic partnerships."
SBRI Healthcare competition theme areas are chosen in partnership with the AHSNs across England and this programme is jointly led by South West and Greater Manchester AHSNs.