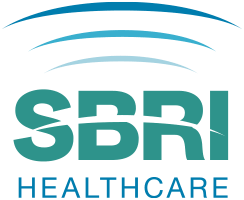 Owlstone Medical, an SBRI backed diagnostics company developing a breathalyzer for disease, has been named the winner of the MacRobert Award 2018 by the Royal Academy of Engineering.
The Cambridge-based company's unique Breath Biopsy® platform opens-up the potential for earlier diagnosis and precision medicine across cancer, inflammatory disease and infectious disease. The platform is capable of capturing breath samples and analyzing them in a robust and reproducible way and is in use at more than 100 clinical sites around the world.
Her Royal Highness The Princess Royal presented the team of engineers with the MacRobert Award gold medal and a £50,000 prize in recognition of their outstanding, innovation, tangible, societal benefit and proven commercial success.
Karen Livingstone, National Director of SBRI Healthcare, NHS England and Director of Partnerships and Industry, said:
"This is great news for Owlstone Medical whose Breath Biopsy platform has the potential to save hundreds of thousands of lives and cut billions in global healthcare costs.
SBRI Healthcare are proud to have financially backed the company at their earliest point in 2014 – we know that SBRI Healthcare funding can often be the break a company needs – and it was for Owlstone. We look forward to Olwstone completing their clinical trials and saving the 100,000 lives they are aiming for".
The MacRobert Award, run by the Royal Academy of Engineering, is the UK's longest running and most prestigious award for engineering innovation. First presented in 1969, the Award has recognized the extraordinary potential of innovations that have changed the world we live in.
Click here to watch a short film on  Owlstone Medical's Breath Biopsy platform and mission to save 100,000 lives.