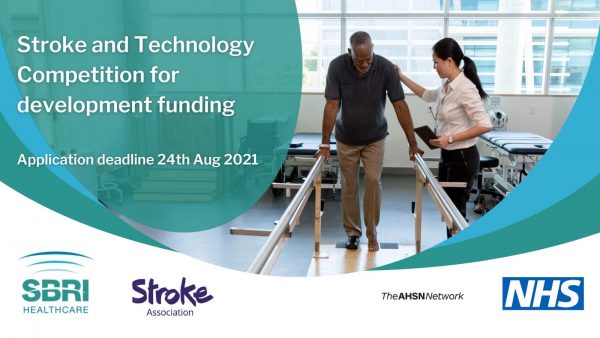 The Small Business Research Initiative (SBRI) Healthcare, in collaboration with the Oxford AHSN and the Stroke Association is pleased to announce the launch of a new competition on Stroke and Technology.
Applicants will be invited to tender for projects to develop technology enabled solutions addressing the below challenge:
Stroke and Technology, including the following sub-categories:
● Pre-hospital diagnosis
● Rehabilitation
● Life after stroke
Further details will be outlined in the competition brief, available shortly on the SBRI Healthcare website.
At the briefing webinar you will have the opportunity to discover more about the competition challenge, how to apply to the programme and to ask any questions directly to clinical experts in the sector.
The day will feature presentations from:
Clinical experts in stroke.