Latest competition offers £100,000 Phase 1 funding to companies developing healthcare innovations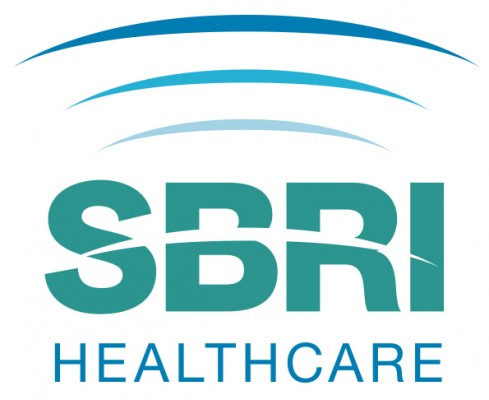 SBRI Healthcare, an NHS England funded initiative to develop innovative products and services that address unmet health needs, today announced the launch of its latest clinically-led competition which aims to help develop solutions that improve patients' lives and support NHS efficiency. In this latest round, SBRI Healthcare is offering companies each up to £100,000 Phase 1 feasibility funding to develop products that reduce the current pressures put on urgent and emergency care services.
The number of attendances at A&E has risen significantly in the last decade putting pressure on urgent and emergency care services and increasing waiting times. 21.7 million visited A&E in the last year*, a greater than 30% rise in the last decade. More than 70% of hospital bed days are occupied by A&E admissions and 80% of A&E admissions who stay for more than two weeks are patients aged over 65.
"The NHS is looking at progressive and radical ways to reshape the way urgent and emergency care is delivered with vanguard sites leading the way in testing new solutions. With pressure on these services growing we want to ensure that the innovative companies are enabled to develop their ideas and solutions," commented Karen Livingstone, Director of SBRI Healthcare. "The new competition invites companies to specifically turn their minds to developing products that will help patients, clinicians and managers deliver high-quality and efficient urgent and emergency care. We welcome bids from all sectors and are particularly keen to invite companies working in non-health fields to consider whether the technologies they are developing could be applied to the challenges we face for urgent care."
SBRI Healthcare competition theme areas are chosen in partnership with the Academic Health Science Networks (AHSNs) across England and this programme is jointly led by South West and Greater Manchester AHSNs.
In the last year, SBRI Healthcare has launched 10 new clinically-led competitions and awarded £22.4 million to 60 companies to develop products focused on specific NHS unmet need.
This latest competition closes on 17 November 2015 with winners announced in March 2016. Briefing events for businesses to learn about the competition will take place on 13 October in Manchester and 21 October in Bristol.
For more information on the latest competition call please click here..
*Kings Fund 2013/14 figuresBriefing Event Presentations Now Available …
Briefing Event short films now Available!!!
SBRI Healthcare Manchester Briefing Event, 13 October 2015 – Reducing Pressure on Urgent and Emergency Care