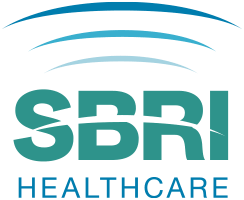 With increasing pressure on surgical services, the cost of delivering surgery and patient waiting times, new technology offers the potential to extend the capabilities of surgeons by elevating the level of precision and improving procedure efficiency.
Today SBRI Healthcare, the NHS England funded initiative championed by the AHSN Network, announced five companies will receive funding to develop novel technologies with potential to help complete surgical procedures more effectively and with higher efficiency. Under the overall theme of Technology in Surgery, innovations were sought in two categories; pre-operative simulation, enabling surgeons to be better informed through technology or to be able to practice complex surgery in advance; and assisting surgical procedures, where technology is used to enhance surgical performance and reduce variation in outcomes.
With awards of up to £100,000 each, the successful companies and winning technologies are:
Pre-operative Simulation
3D Metal Printing: A surgical simulator for treating patients suffering knee osteoarthritis that enables surgeons to train, plan and perform virtual surgery and personalised treatments using virtual data imaging and 3D printing technology.
Oxford Heartbeat: A technology that uses cutting-edge computational modelling to help cardiovascular surgeons accurately plan and rehearse stent placements inside blood vessels making the procedure more efficient and effective.
Inovus: Video-based augmented reality (AR) introduced to affordable low-fidelity laparoscopic simulators, providing a more realistic and accessible training platform when compared to more expensive virtual reality (VR) counterparts

Assist Surgical Procedures
Bioinduction: An ultra-compact device that reduces surgical time for deep brain stimulation in treating Parkinson's disease, and also improves patient safety and comfort.
Lightpoint Medical: A laparoscopic probe for intraoperative cancer detection to improve success and reduce the complications associated with prostate cancer surgery.
Each of the winning companies will aim to demonstrate technical feasibility over a six-month development phase.
Professor David Beard, Royal College of Surgeons Surgical Intervention Trials Unit (SITU), Nuffield Dept of Orthopaedics, Rheumatology and Musculoskeletal Sciences, University of Oxford, commented: "Surgical intervention remains a pivotal component in healthcare delivery and the timely introduction of innovation in this field is critical. There are many barriers to facilitating new surgical treatments and technology into the NHS and wider, including; industrial expertise, business planning and a financial springboard. SBRI Healthcare seeks and provides just such a platform to enterprising medical and engineering academics. The rigorous selection process, out of a range of high calibre applications, ensures the best go forward. This year's winners include game changing brain aneurysm treatment to 3D implant construction for osteoarthritis to novel simple methods of teaching surgery.
Lorna Green, Chief Operating Officer at Innovation Agency, AHSN for the North West Coast, added: "Encouraging and embracing new technology such as digital tools, robotics and artificial intelligence is key to the future of our health service. Surgical services is one area where innovation has potential to make a real impact whether through totally new developments or taking an existing tool or work practice and deploying it in a new and more effective way. We have seen some fantastic ideas and look forward to working with the companies in making them a reality."