Competition timeline
Phase 1 - Competition Launch
23 May 2022
Phase 1 - Briefing event
24 May 2022 11:00 am
Phase 1 - Deadline to Apply
06 July 2022
Phase 1 - Panel
September 2022
Phase 2 - Launch
10 July 2023
Phase 2 - Webinar
18 July 2023
Phase 2 - Deadline to Apply
11 August 2023
Phase 2 - Panel
September 2023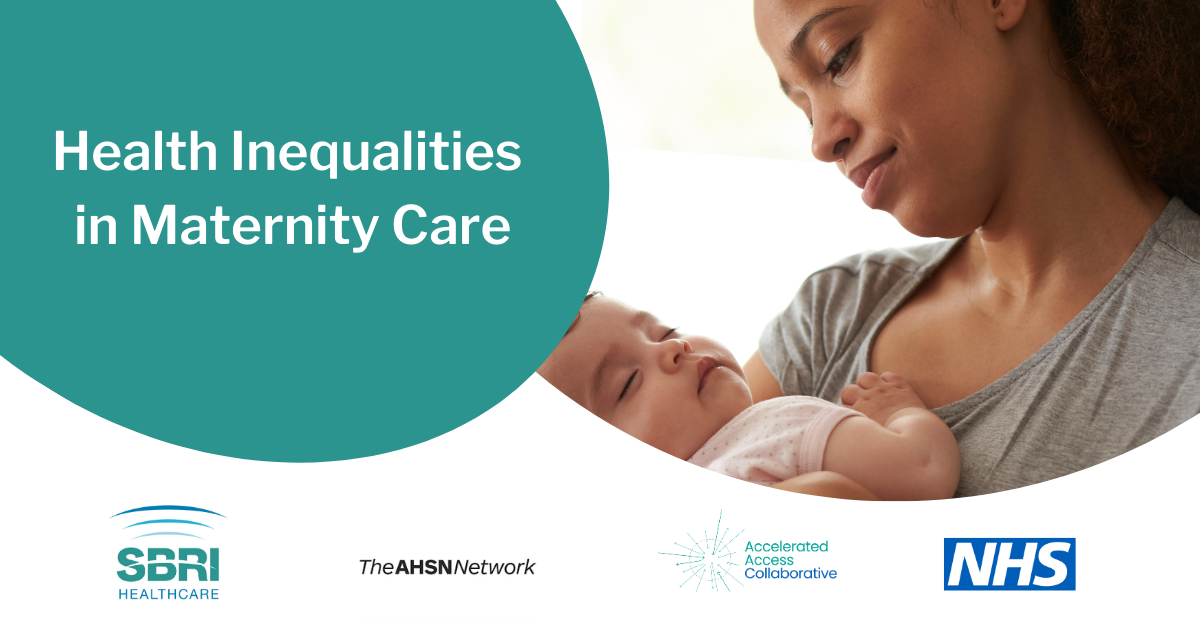 While the UK remains a comparatively safe place to give birth, maternity care is challenged by growing health inequalities, with women from minority ethnic groups and those living in the most socially deprived areas more likely to experience adverse outcomes of pregnancy.
Women from ethnic minority groups are more likely to die during pregnancy and childbirth and are also at increased risk of poor pregnancy outcomes including stillbirth, miscarriage, and pre-term birth.
Funded by NHS England through the Accelerated Access Collaborative, in partnership with the AHSN Network, SBRI Healthcare announced the opening of Competition 20 in May 2022 for innovations to address inequalities in Maternity Care.
Under the Health Inequalities in Maternity Care challenge, three categories were identified via consultation with clinicians, nurses and midwives, as well as other stakeholders working in provision of care across the maternity care spectrum.
Perinatal Mental Health
Support to Women post-discharge
Risk identification, stratification, and intervention
Phase 2
Guidance for Applicants - Phase 2
Portal Guidance on using the RMS Application system
See the list of Phase 2 Panel members
---
Supporting documents